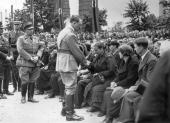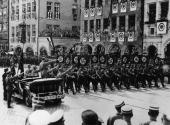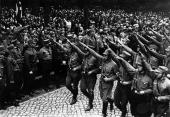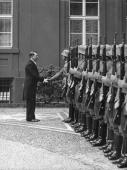 1935 September


September 2nd
In 1935, a hurricane slammed into the Florida Keys w ith 200 mph winds, claiming 423 lives.
September 10th
In 1935, the annual Nazi party rally began at Nuremberg, featuring the first public display of the Wehrmacht, the announcement of the Flag Law replacing the Kaiser's black-red-white horizontal striped flag with the swastika as the nation's official symbol, and the announcement of the antisemitic Nuremberg Laws.
September 15th
In 1935, Adolf Hitler introduces new legislation stripping all German Jews of citizenship and political rights, and officially adopting the swastika as the new national symbol in Nurnberg.