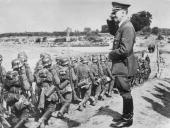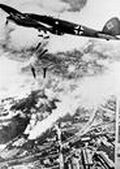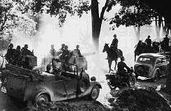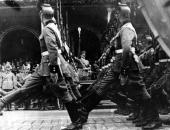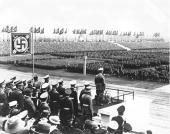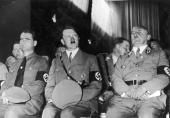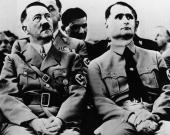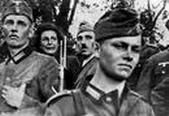 1939 September


EUROPEAN AND MEDITERRANEAN OPERATIONS
September 1st
In 1939, Hitler orders extermination of mentally ill.
In 1939, Switzerland proclaims its neutrality which it is able to maintain throughout World War II.
In 1939, World War II began as Nazi Germany invaded Poland and took Danzig. Great Britain and France declared war against Germany two days later.
September 3rd
In 1939, two days after the Nazi invasion of Poland, Britain declared war on Germany. France followed 6 hours later, and was quickly joined by Australia, New Zealand, South Africa & Canada.
September 4th
In 1939, German submarine U-30 sinks British passenger ship Athenia.
In 1939, Netherlands & Belgium declare neutrality.
September 5th
In 1939, the United States proclaimed its neutrality in World War II.
September 6th
In 1939, South Africa declared war on nazi-Germany.
September 10th
In 1939, Canada declared war on Germany at the outset of World War II.
September 11th
In 1939, Iraq & Saudi Arabia declare war on nazi-Germany.
September 17th
In 1939, the Soviet Union invaded Poland, more than two weeks after Nazi Germany launched its assault.
= Soviet Union forces invade Poland.
September 25th
In 1939, Versailles Peace Treaty forgot to include Andorra, so Andorra & Germany finally sign an official treaty ending WW I.
September 27th
In 1939, Warsaw, Poland, surrendered to Germans after 19 days of resistance to invading forces from Nazi Germany and the Soviet Union during World War II.
= Warsaw capitulates.
September 28th
In 1939, Soviet-German treaty agree on fourth partition of Poland (WW II) & gives Lithuania to USSR, last Polish troops surrender.
In 1939, during World War II, Germany and the Soviet Union agreed on a plan to partition Poland.
September 30th
In 1939, 41 U-boats sunk this month (153,000 ton).
In 1939, Germany and the Soviet Union signed a treaty of amity settling the partition of Poland in World War II; Britain sent a 150,000-man force to France during World War II.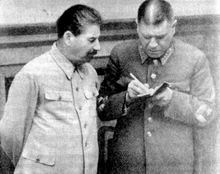 ---
Europe war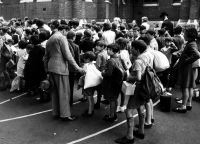 Finland army