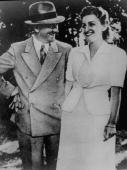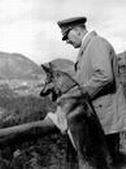 1943 July


July 2nd
In 1943, Gulf of Biskaje: Liberator bombers sinks U-126.
In 1943, Lt Charles Hall, becomes first black pilot to shoot down Nazi plane.
July 3rd
In 1943, Liberator bombers sinks U-628.
July 5th
In 1943, Battle of Kursk, USSR begins (6,000 tanks).
In 1943, Germans begin last offensive against Kursk.
= Germans launch offensive against Kursk salient.
In 1943, Operation CITADEL begins. At Kursk, the largest tank battle in history takes place. 2700 German tanks and assault guns are arrayed against nearly 4000 Russian. It is greatest collection of Wehrmarcht power yet, and most German generals felt nothing could stop it. But they had given up their greatest asset, their one true advantage over the Red Army. Their strength was always in their ability to out manoeuver, not out slug, the Russian. This mistake would cost them dearly.
In 1943, Liberator bombers sinks U-535.
In 1943, US invasion fleet (96 ships) sails to Sicily.
July 6th
In 1943, US destroyer William D Porter [Willie Dee] launched.
In 1943, second day of battle at Kursk: 25,000 German killed .
July 7th
In 1943, Libera tor bombers sinks U-517.
In 1943, third day of battle at Kursk: Germans occupy Dubrova.
July 8th
In 1943, British air raid sinks U-232.
July 9th
In 1943, (thru the next day), Allies land in Sicily.
= Allied forces invade Sicily.
In 1943, British air raid sinks U-435.
In 1943, German Kursk offensive is checked.
July 10th
In 1943, during World War II, the U.S., British, Canadian and French troops invaded Sicily, Italy (Operation Husky).
In 1943, Due to heavy losses and slow progress by the Panzers, Hoth is obligated to commit his reserves to the battle. They are merely chewed up along with hundreds of other German and Russian tanks.
July 11th
In 1943, US 45th Division occupies airport Comiso Sicily.
In 1943, US 82nd Airborne division shot at, by "friendly fire" in Sicily.
July 12th
In 1943, Russians open major offensive against Orel salient.
In 1943, Tank battle at Prochorowka - Russians beat Nazis, about 12,000 die.
July 13th
In 1943, the biggest tank battle in history ends on the Eastern Front, the Russian army the victor.
In 1943, Hitler calls and end to CITADEL. Both sides suffered extremely heavy losses of tanks. But the Russians could make up their losses in a few months production. The Wehrmarcht would never again assemble a force capable of taking the initiative back from the Red Army.
July 19th
In 1943, in World War II, 700 U.S. planes dropped hundreds of tons of bombs on marshalling yards of San Lorenzo and Littorio in Italy (spared for 4 years because of its religious significance).
In 1943, The Red Army begins a counter offensive at Kursk. From here on, the Russians slowly grind the Wehrmarcht under their feet, and relentlessly advance toward the German border, and victory.
July 22nd
In 1943, American forces led by General George S. Patton captured Palermo, Sicily.
In 1943, Soviet offensive spreads across entire front.
In 1943, United States Seventh Army takes Palermo, Sicily.
July 23rd
In 1943, Battle of Kursk, USSR ends in Nazi defeat (6,000 tanks).
July 24th
In 1943, Operation Gomorrah, the concentrated heavy bombing of Hamburg by the allies, began (20,000 dead).
In 1943, United States Eighth Air Force makes its first raid on Norway.
July 25th
In 1943, (thru the next day), Mussolini arrested and Fascist government falls; Marshal Pietro Badoglio takes over and negotiates with Allies.
In 1943, Benito Mussolini was dismissed as premier of Italy by King Victor Emmanuel III, and placed under arrest. (However, Mussolini was later rescued by the Nazis, and re-asserted his authority.).
In 1943, RAF bombs Fokker airplane factory in Amsterdam.
July 26th
In 1943, 120 degrees F (49 degrees C), Tishmoningo, Oklahoma (state record).
July 27th
In 1943, (thru the next day), Allied air raid causes firestorm in Hamburg.
July 28th
In 1943, President Roosevelt announced the end of coffee rationing d uring WWII. Wake up and smell the coffee!